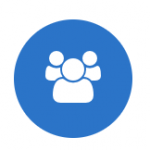 PI: Brian Rush & Jurgen Rehm (Institute of Mental Health Policy Research/CAMH, ON)
Leadership Group: Nikki Bozinoff & Tara Elton-Marshall (CAMH, ON); Keith Ahamad (BCCSU, BC); Annie Talbot (University of Montreal, QC); Samuel Hickcox (Nova Scotia Health Authority, NS); Helen Bouman (Albert Health Services, AB)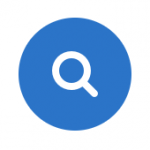 Background
Given the extensive population sizes with opioid use disorders and related harms forming a core part of the 'opioid crisis', the comprehensive and effective delivery of evidence based treatment interventions constitutes a key element of the required interventions strategy. Treatment interventions for opioid use disorder consist mainly of long-term, e.g., opioid pharmacotherapy, treatment as 'first-line response' options. There are however, other therapeutic interventions which for various reasons (e.g., limited OAT infrastructure, resources or expertise) are offered or practiced in Canada, including so-called 'detoxification/withdrawal management' approaches. Some of these, as currently practiced, foot on a highly limited evidence-basis but also rather diversified practices across Canada, and include considerable risk for harms (e.g., overdose due to lowered tolerance) to the patient, while for others (e.g., opioid tapering, naltrexone provision) evidence is only slowly emerging. Overall, highly limited evidence-based guidance on these approaches currently prevails, which this project aims to address and improve.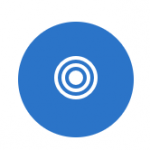 Environmental Scan of Detoxification/Withdrawal Management Practice and Needs Across Canada
Detoxification and/or withdrawal management approaches to opioid use disorders are provided and practiced in a sizeable number of institutions or facilities across Canada; many of these practices occur on the basis of non-existent and/or questionable evidence-base and with considerable risk to acute harm (e.g., accidental overdose death) to patients. At the same time, there appear to be needs for evidence-based guidance or support for opioid detoxification/withdrawal management approaches, as driven either by patient and or system/infrastructure needs or demands (e.g., where patients prefer to be off opioids or environments where capacity or skills for OAT do not exist).
To respond to this need, the team completed a comprehensive environmental scan of current institutional practices and information/evidence-needs related to detoxification and withdrawal management services for OUD in Canada:
Development of Opioid Detoxification/withdrawal Management review and 'Best Practice' Document
Opioid-related detoxification and withdrawal management approaches have their place in the continuum or spectrum of therapeutic interventions. There are several different approaches to opioid-related detoxification/withdrawal management. While these include or are supported by limited while mixed or controversial evidence-bases at best, actual delivery and practice often occurs in a non-evidence based fashion (e.g., drug-free opioid detoxification). For other elements, e.g. opioid tapering and or naltrexone provision (e.g., as detoxification aftercare), the evidence-base is limited but evolving, also since relevant therapeutic practices and/or medications are relatively new. Objectives include:
Conduct a scoping/narrative review of the current evidence on opioid disorder-related detoxification and withdrawal management (including opioid tapering, naltrexone provisions) practices, safety issues, and outcomes, i.e. focusing on therapeutic approaches to opioid disorders that are not geared towards long-term opioid pharmacotherapy treatment.
Create an evidence-based best practice document on opioid disorder related detoxification and withdrawal management
Develop various knowledge translation tools and strategies to engage relevant providers and stakeholders