PI: Jane Buxton (BC Center for Disease Control)
Leadership Group: Katherine Rittenbach (University of Calgary, AB); Pamela Leece (Ontario Public Health, ON); Tara Elton-Marshall (CAMH, ON); Max Ferguson (BC Centre for Disease Control, BC)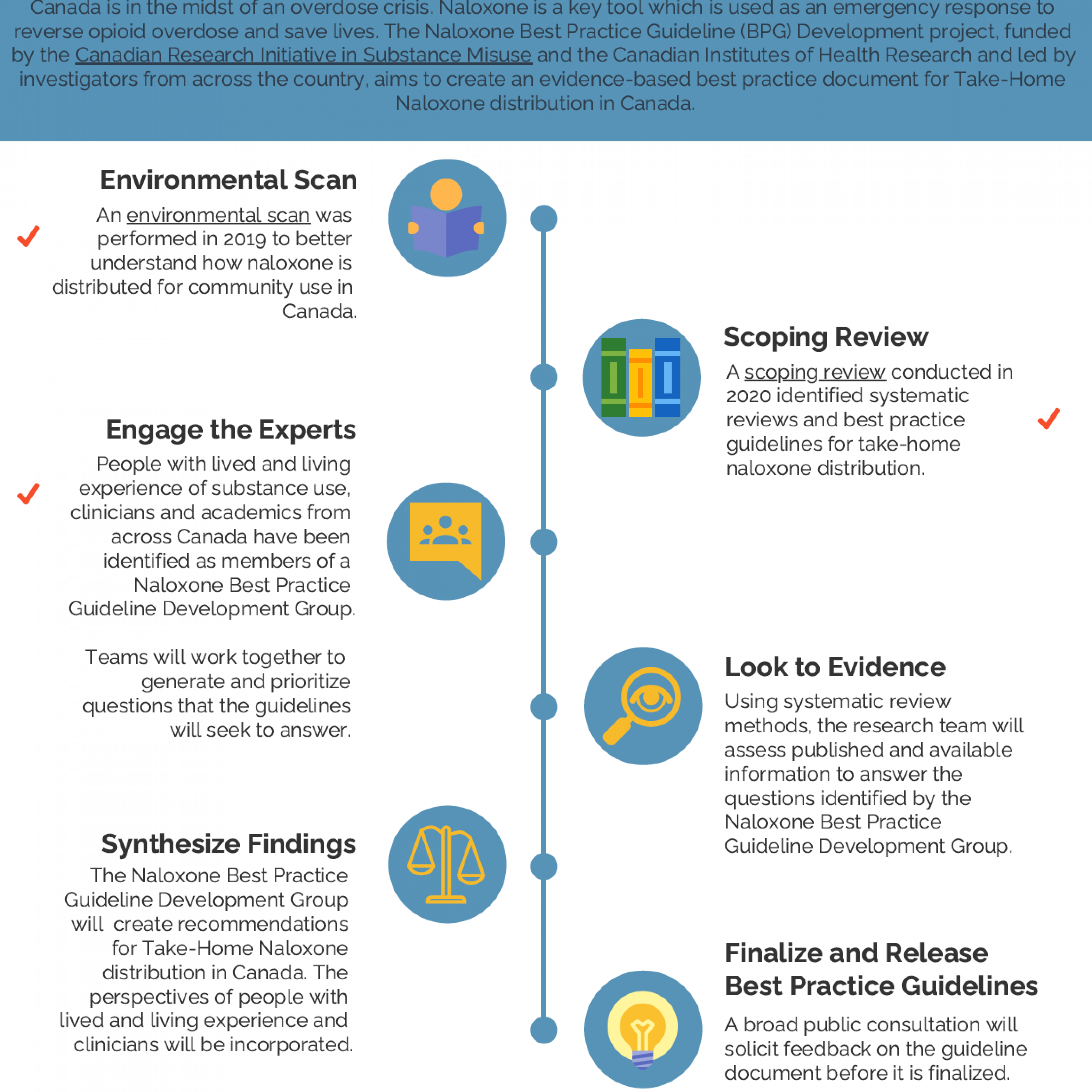 Background
As Canada finds itself amidst an evolving opioid public health crisis, including escalating mortality from overdose, the provision of 'naloxone' has been recognized as a key emergency measure and targeted tool to reverse opioid overdose and prevent mortality. Naloxone availability and distribution has evolved in different jurisdictions across Canada, in rather diversified ways; for example, federal and provincial legislation/regulations have been modified to expand naloxone distribution, and different naloxone distribution models and practices (e.g., injection/nasal; multiple availability sources; provision through first responders, peers, take-home programs) have been proposed or implemented in different jurisdictions, including provinces and/or municipalities. This study will produce the following products (see more information below):
Environmental Scan (complete, 2019)
Scoping Review (complete, 2020)
Naloxone Best Practice Guideline (complete 2023)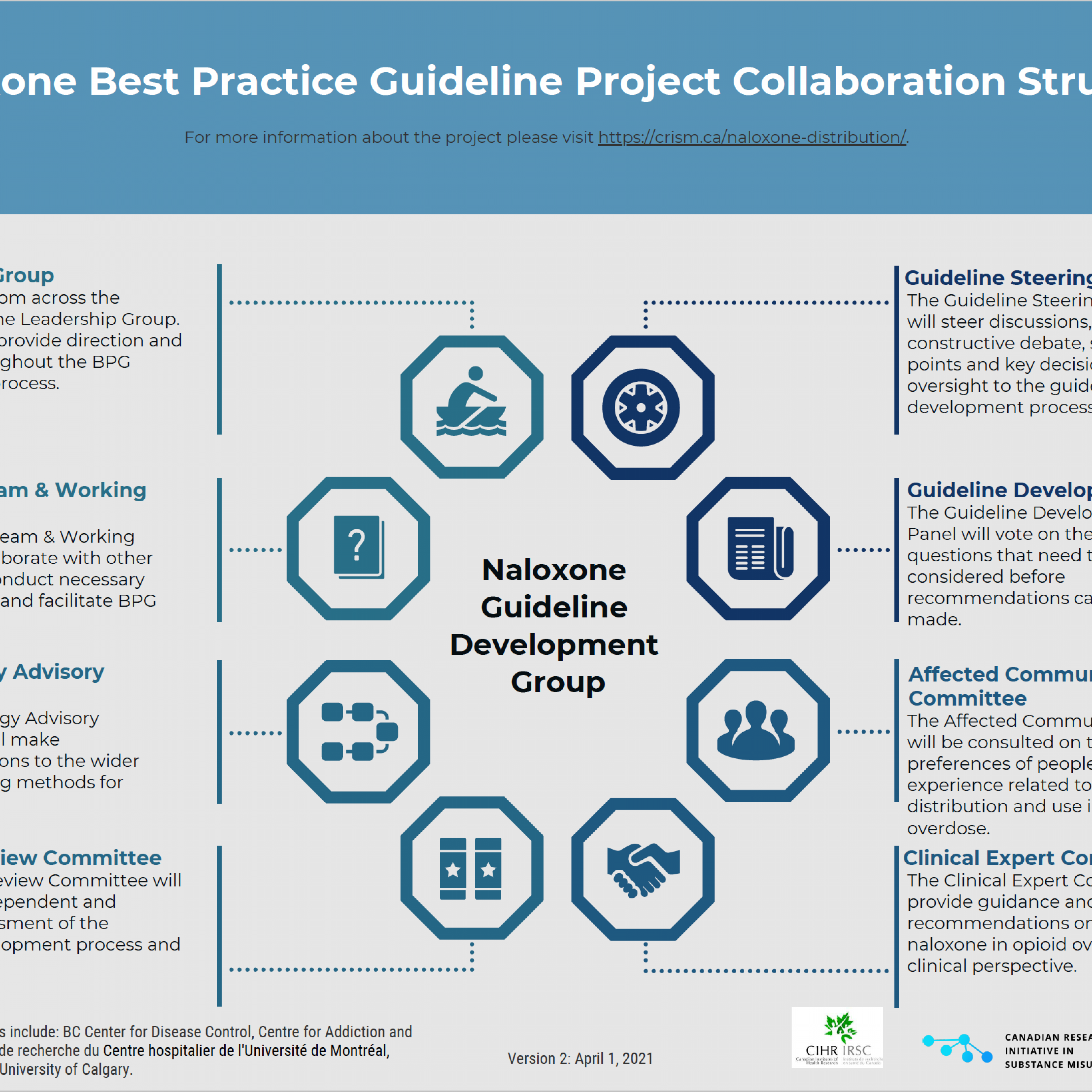 Scoping Review: Take home naloxone programs
Moustaqim-Barrette et al. (2021). Take-home naloxone programs for suspected opioid overdose in community settings: a scoping umbrella review. BMC Public Health (2021) 21:597
Abstract: Opioid related overdoses and overdose deaths continue to constitute an urgent public health crisis. The implementation of naloxone programs, such as 'take-home naloxone' (THN), has emerged as a key intervention in reducing opioid overdose deaths. These programs aim to train individuals at risk of witnessing or experiencing an opioid overdose to recognize an opioid overdose and respond with naloxone. Naloxone effectively reverses opioid overdoses on a physiological level; however, there are outstanding questions on community THN program effectiveness (adverse events, dosing requirements, dose-response between routes of administration) and implementation (accessibility, availability, and affordability). The objective of this scoping review is to identify existing systematic reviews and best practice guidelines relevant to clinical and operational guidance on the distribution of THN.
Naloxone Best Practice Guideline