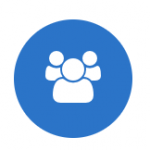 PI: Carol Hopkins (Thunderbird Partnership Foundation, ON) and Chris Mushquash (Lakehead University, ON)
Leadership Group: Amy Bombay (Dalhousie University, NS); Colleen Dell (University of Saskatchewan, SK); Julie Bull (CAMH, ON); Renee Linklater (CAMH, ON); Lindsey Farrell (UBC, BC), Fatima Bukair (Thunderbird Partnership Foundation); Amanda Perri (Thunderbird Partnership Foundation)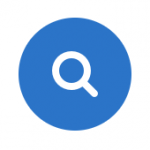 Background

Opioid misuse has become a public health concern in Canada and has emerged as a critical issue for Indigenous peoples. For Indigenous peoples, opioid misuse and other wellness challenges are a direct result of the lasting impacts of the attempted destruction of cultures, language, connection to land, and family (colonization); and, the trauma that has been facilitated through institutions of colonization such as the Indian Act, reserve system, Indian Agents, Residential Schools, and Child Welfare, that are passed down from grandparents to parents and to youth (intergenerational trauma). These factors combined with health and wellness access and availability barriers have the potential to put First Nation peoples at a greater risk than the general Canadian population for opioid misuse.
Thunderbird Partnership Foundation is funded by CRISM to develop Opioid Agonist Treatment Guidelines for First Nations governed, community-based and residential treatment-based services. This project is guided by a working group comprised of First Nations Elders, subject matter experts, healthcare providers, etc. Due to community demand, the project has been expanded to include crystal methamphetamine as well as opioids.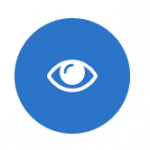 Primary Research Question

What are the OAT practices (protocols/standards/strategies) including use of medical cannabis for First Nations clients in community-based and residential treatment centres?
Additional Questions
Who are the workforce and what resources are required to support such?

 

Who are the partners who support OAT – including addictions specialists and Elders / cultural practitioners, and how do they practice OAT in a First Nations environment?
What are the knowledge and skills needed to support OAT in a First Nations environment?
What are the additional cultural and psychological supports needed to address intergenerational trauma and at what point in treatment is this most effective?
What are the cultural protocols for supporting OAT?
What are the indicators used to measure outcomes of OAT?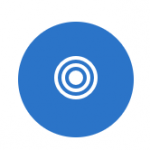 Project Components
Two project steps are undergoing to inform development of guidelines for treatment of opioid and crystal methamphetamine use disorders in Indigenous treatment centres. Both of these project components are complete and the guidelines are under final review.
Literature Review
A review of existing literature to inform guideline development.
Environmental Scan
TPF travelled to a number of First Nations governed, community-based services and 10 NNADAP/NYSAP residential treatment centres to understand how these programs can assist First Nations clients who use opioids. These conversations were guided by the questions above and focused on the collaboration between conventional OAT and First Nations culture-based practices.